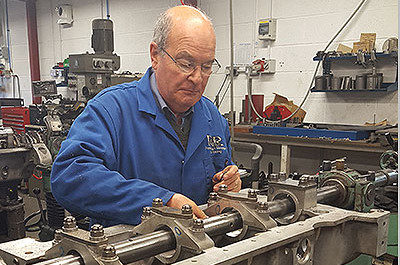 Keith
Engineer
Keith commenced his career in engine reconditioning in March 1962 being taken on as an apprentice engine fitter / machinist by Hunt & Co Bournemouth Ltd . During this 5 year period he was instructed on every facet of engine reconditioning.
At 29, Keith left Hunt & Co and became Works Manager at Barnes Engineering in1976. After some years, Robinson engineering bought the business and the two companies merged. Keith retained his position managing a workshop and staff numbering up to 15 and continued to excel at his roll until his retirement in 2011.
Terry had an excellent working relationship with Keith as he was developing Formhalls over the years. It seemed only natural for us to snap up Keith's' skills as he now undertakes a wild array of complex line boring jobs for us- thankfully there is almost nothing he hasn't seen before with over 55 years in the industry. Keith also enjoys working again alongside Chris and Gary- two of his previous apprentices!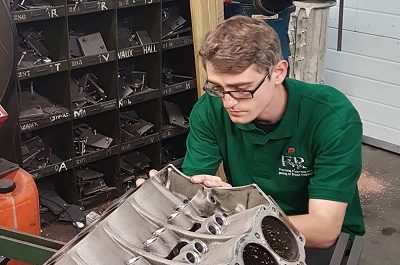 Tim
Junior Foreman
Tim joined our team in October 2017 having previously had 3 years training at Beaulieu Motor Museum Workshops. Since joining he has been thrown into all areas of workshop machining and engine building and has faultlessly proved his worth. At Beaulieu he had the opportunity to help restore and maintain many legendary historic vehicles such as the BRM V16 and the 350HP Sunbeam record car. Tim is a real enthusiast to the core and loves attending events so be sure to say hello to him at the next Goodwood members meeting or festival of speed!